Posted by Mindy Tulsi-Ingram on 28th Feb 2022
We're now into the third month of 2022 and already we've seen so much changes occur. It made us think about how quickly changes can be enacted if there is a will to do so. We have always been focused on putting the green in Green & Green and more of our efforts on making positive change for our environment. We challenge you to do the same. Every year we seem to have more regulations in place that protect our environment yet climate change is still occurring at an alarming rate. Thankfully our municipal and provincial governments are taking steps to do the same. In the first few hours of 2022, Vancouver started looking at ways they can change and be more environmentally conscious in 2022: by implementing a new law that bans the usage of plastic bags.
Did you know that it takes 1000 years for one single plastic bag to properly degrade? How many plastic bags have you used in your life? Or how many plastic bags have you crumpled up under your sink right now?
One of the biggest and arguably easiest ways we can improve our carbon footprint is to cut down on single-use plastics. Items such as reusable food containers and reusable food covering are all great substitutes to harmful plastic we have been using for far too long. By eliminating single-use plastic, you will no longer have a need to purchase more single-use plastic which is a hazard to our ecosystem. 3.3 million tonnes a year of plastic waste is produced in Canada a year and only 9% is returned for recycling according to Nature Conservatory Canada, and single-use plastics are right there at the top as one of the biggest polluters. The use of single-use plastic has harmed our wildlife, increased greenhouse gasses, and added to the plastic vortex in the ocean. The City of Vancouver's ban on single-use plastic bags is your chance to stock up on some fun reusable bags!
Recently, we ordered some reusable shopping bags from Envirosax and are loving them! Each reusable shopping bag can potentially replace up to 6000 plastic bags. These bags can be folded up to the size of a sushi roll - pop one in your handbag or jacket pocket and you are ready to shop plastic-free at a moment's notice! Earth Day is on Friday, April 22nd. Now is the time to consider placing your order for eco-friendly company swag.
Looking for more ways to decrease your carbon footprint? Check out some of our Green Living Packages. From compost bins to reusable sandwich bags and silicone lids, we have got you covered for all of your green living needs!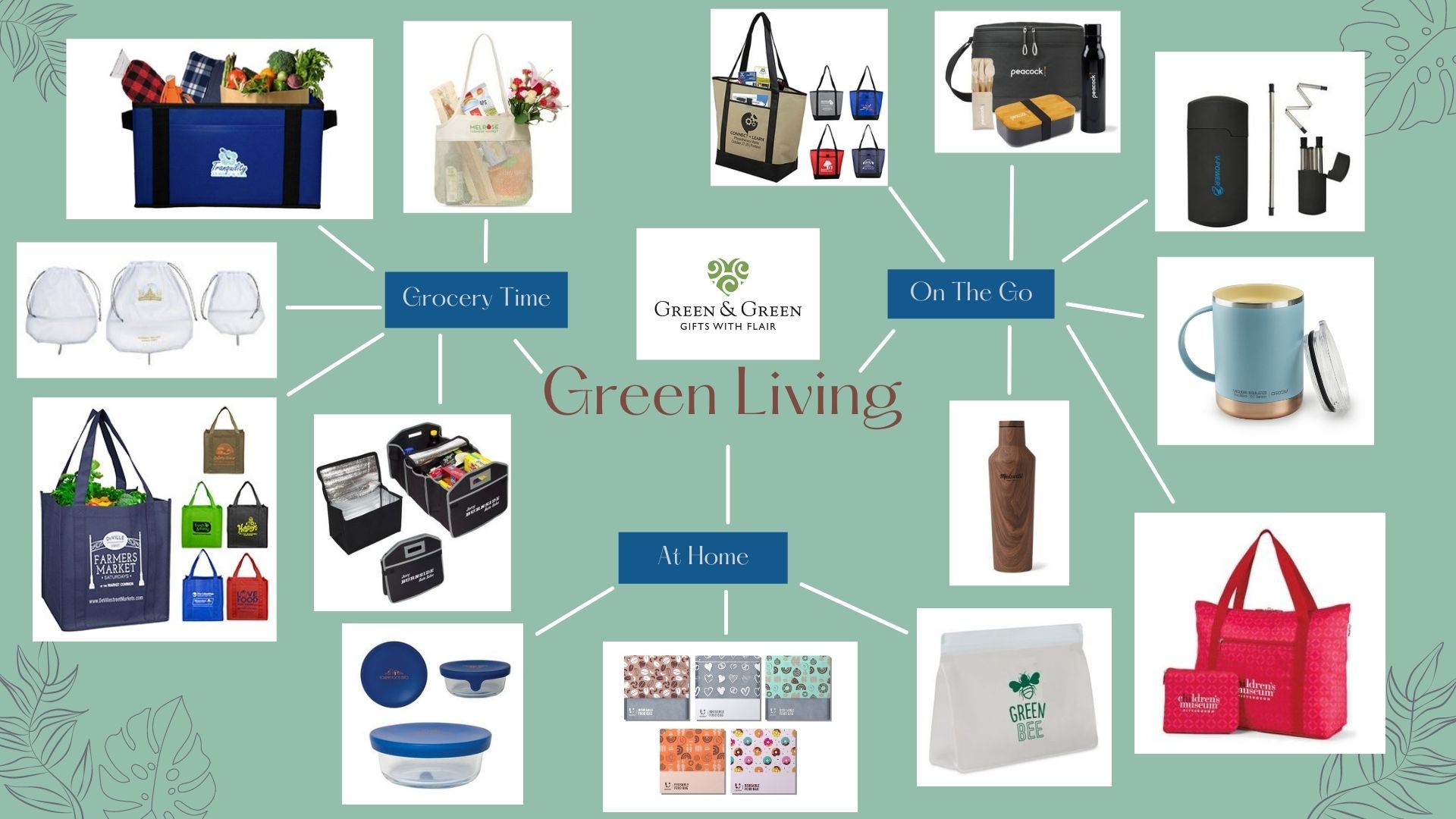 Read our next Go Green blog post for your chance to win of our green living packages.