Posted by Mindy Tulsi-Ingram on 17th Jan 2022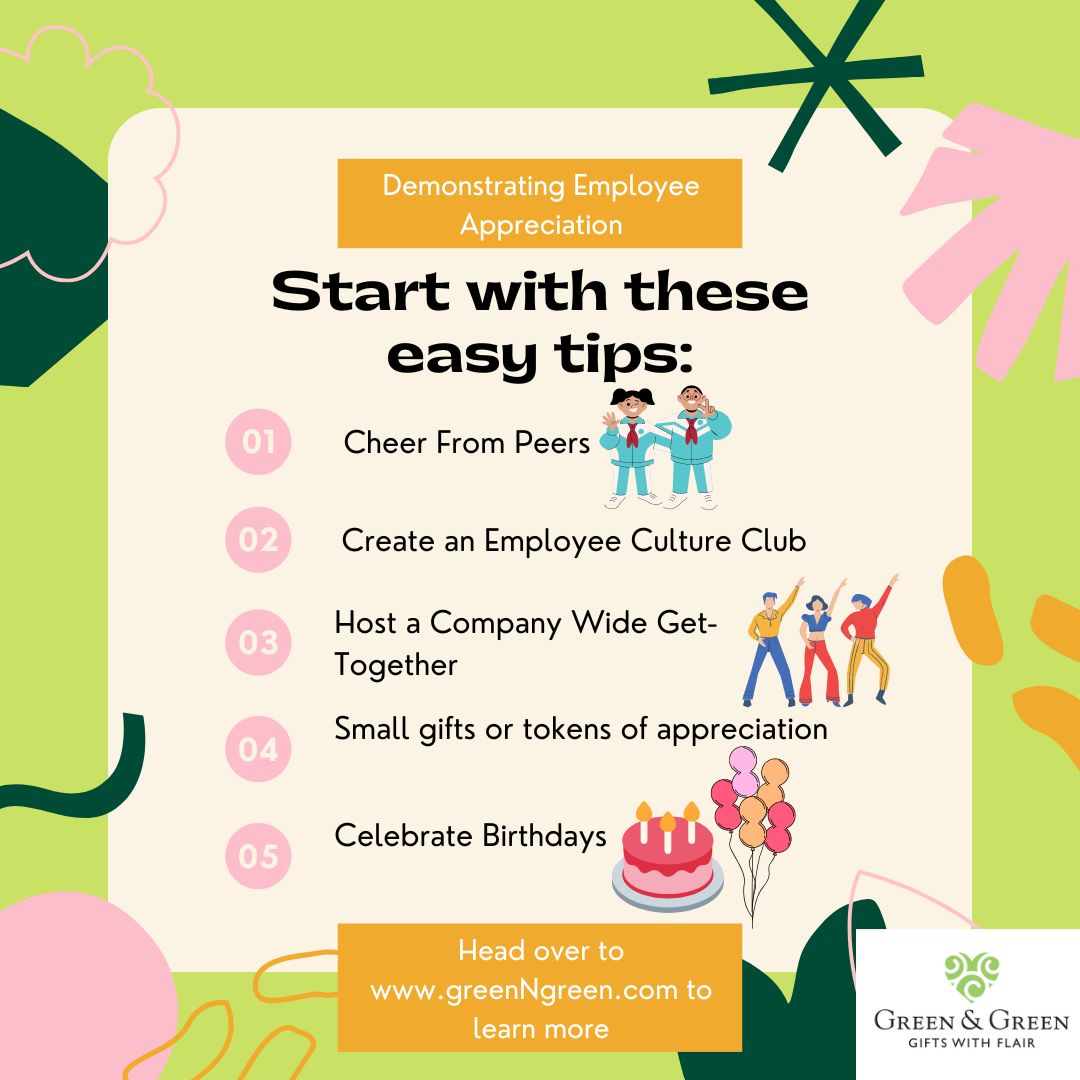 Feeling blue and not sure why? You're not alone. Did you know that January 17th is marked as the most depressing day of the year or otherwise known as "Blue Monday"? Nobody really knows why this particular Monday is slightly more depressing than other Mondays but I'm not one to argue with science. As Blue Monday has dawned upon us and Bell Let's Talk Day nears, mental health and employee wellness has been on our minds. Did you know that according to the Mental Health Commission of Canada, it is estimated that in any given week 500,000 Canadians do not go to work due to a psychological health issue? Taking care of our employees' wellness needs needs to become more of a priority for organizations and corporate leaders. Here's a guide on how to demonstrate employee appreciation in the office and improve wellness initiatives.
The future of company work culture is changing. As Gen Z begins to become one of the most populous generations on the planet, and as Millennials are entering the age where they will soon become decision-makers in companies, we need to take a look at company culture and understand that this is a driving factor for younger generations. A recent study published in Deloitte stated that "salary is less important to Gen Z than any other generation. If given the chance to accept a better paying but boring job versus a lower-paying job that's more interesting, Gen Z was fairly split over the decision".
So, what does that tell us? This tells us that we need to place more of an emphasis on staff appreciation and having strong company morals/values. I've created some quick and easy tips to demonstrate staff appreciation and strong company values.
Cheer From Peers. This is an easy one and lets your employees do half of the work for you! Set up a google form or use whatever platform you choose and encourage your employees to shout out their coworkers that have gone the extra mile for them or just people they appreciate working with. Select 1-3 of these nominations/shoutouts and review them weekly at your company-wide staff meetings and for the final touch have a monthly 'Spotlight award winner'. This way your employees can demonstrate their appreciation as well and nominated employees can feel recognized in front of the company.
Create an Employee Culture Club. Listen to your employees, they know what they want! Let one of your HR team members lead the team and ask your employees to become culture club committee members. Those who are interested can be your ear to the ground and understand what employees are looking for your company to do to express your gratitude and appreciation.
It's Party Time! At least once a quarter, host a team get-together or party. Planning company-wide parties such as Christmas parties or Summer parties can be a lot of work but rewarding your employees for all of their hard work and letting them kick back and relax is a great way to show appreciation! Even encouraging team kickbacks at local restaurants or bars is a great way to improve morale and demonstrate employee appreciation. Especially as a large percentage of the workforce has gone remote, people crave connection with their coworkers. Send a team leader a gift card to a local restaurant and get them to invite their team out for a happy hour (who doesn't love a good happy hour).
It's the Small Things That Count. Demonstrating employee appreciation doesn't have to be shouted from the rooftops, it can be something small and thoughtful such as a small personalized gift. If there is an employee or team that you have noticed going above and beyond, figure out what their interests are and purchase a small gift that suits those interests. Not only will the thought be appreciated but it will also show your employees that you pay attention to them and recognize them.
All Hail The Birthday King/Queen. Celebrating employee birthdays is probably the easiest trick in the book to show employee appreciation. If you have a small office, bring in a cake or cupcakes for the Birthday King/Queen and the whole office can take part. Give them a day off they can use in the future. Give them a gift card so they can take themselves out for a birthday lunch on the company. The options are limitless! However, keep in mind some people
Expressing employee appreciation is essential for helping you retain top talent, continually improve performance, and increase employee engagement. If your company wants to stay ahead and not be left in the dust to play catch up, invest in your relationship with your employees today.
For customized employee appreciation gifts, corporate gift baskets, and all things employee appreciation-related, Green & Green has you covered. For more information on our products and availability, head over to our website to learn more.