3. Gift Custom in any occasions (Coming Soon)
4. Gift baskets Vancouver (Coming Soon)
1. Gift Card Message Sample
We believe a gift's card is as important as the gift itself. A heartfelt message will always be appreciated, but we know that sometimes it's hard to find the right words. Here are some ideas for different occasions.

When you're ordering online, please put the gift message in the "Order Notes" section.
Thank You Gifts
Thanks seems like such a small word to cover that "I'll never forget it" feeling!
You're the BEST!!!
I hope that you enjoy these flowers and know that your kindness with be remembered forever Thank you for being my all-weather friend
Thank you so much for your incredible hospitality during the duration of our project on your home.
Its been a pleasure working with you and thank you
We always appreciate your hospitality
You were so thoughtful, kind and generous
It made my day when...
I'm so grateful you were there
Birthday Gifts
In celebration of you, of all that you are and all that you mean to me.
Our journey through life is incomplete, without the people and places that make it so memorable.
Wishing you all things bright and beautiful!!!
You've given me so many special gifts, I want you to know how much I value all that you are and all that we share.
Warmest wishes for a day that blossoms with beauty and happiness
Wishing you health and happiness on your birthday
Wishing you a day filled with pleasant surprises
I wish you luck, happiness and riches today, tomorrow and beyond
I hope that today is the beginning of another great year for you!
Baby Gift Baskets

Bottles & Booties & Toys & Things, Oh what Joy babies bring!!
Here comes the pitter-patter of tiny feet! Wishing you happiness and love every step of the way!
One of life's most precious things is the joy a baby brings!
Congratulations on your new baby girl! May babyhood be filled with lots of joy, love and cuddles.
Congratulations on the birth of your sweet baby girl (sister), wishing you all happiness and good health!
With heartfelt wishes for many, many, many happy years together!
Congratulations on your new arrival!
Congratulations on the arrival of baby name!
Congratulations on the birth of your beautiful new daughter/son!
Welcome to the world! We can't wait to meet you!
Get Well Gifts
We are thinking of you and wishing you a speedy recovery.
Get well soon
Thinking of you and hoping your health is improving every day.
Sending sunny thoughts your way during your recovery and wishing you brighter days ahead.
Just a little greeting to brighten your day and remind you that I care and am thinking of you.
Hoping these flowers brighten not only your room, but your spirits as well!!
Wishing you a speedy recovery
I hope this gift helps make your recovery a little more pleasant
We are glad you are home and feeling better
Sympathy Gifts
Only time moves on to the next scene, memories remain part of the heart foreve
May you find the courage to face tomorrow in the love that surrounds you today
Those who live in the Lord never see each other for the last time
(insert name) will remain in our hearts and memories forever
We hope your grief will soon be overcome by all the wonderful memories of (insert name)
We are very sorry to hear of your loss. Our thoughts are with you and your family.
Our deepest sympathies on the loss of your(insert: mother, father, brother, sister). Our thoughts are with you. Thinking of you
Our thoughts are with you and your family.
I am so sorry to hear the passing of your (insert mom, dad etc) I know how hard it must be and how incredible the pain is. Your (mom . dad etc-) is a graceful spirit, a giving heart and a beautiful soul, all those things that you are! Take care of yourself and our thoughts and prayers are with you and your family.
My sincere condolences
My deepest sympathy
Our thoughts and prayers are with you
We are deeply sorry to hear about the death of name
With loving memories of name
We send you thoughts of peace and courage
Housewarming Gifts
Congratulations! Here's wishing you the best in your new home
May your new home be filled with love and laughter
Wedding Gifts
Wishing you lots of joy and happiness on this special day. May it be the start of a wonderful and exciting life together!
Congratulations on this wonderful milestone. May the love and happiness you feel on this special day last for all the years to come
Congratulations to a beautiful couple!
Recognition Awards
Wow! Congratulations on receiving award. What an accomplishment!
Congratulations on being awarded award! No one is more deserving. I look forward to seeing the results of your next big project!
Happy Anniversary
Like blossoms in a garden, Love flourishes with care
We share a life that brings joy to my heart. We share a friendship that brings strength to my soul...we share a love that was meant to be
It's the day to day moments that make our lives so rich. I love you.
I feel blessed to have you to love and to share my life with If I had it to do over, I would marry you again and again!
Two hearts, one love song, may we forever make beautiful music together.
Love and Romance
To the one who makes all my dreams come true.
Loving you is wonderful and I'll always be grateful that we found each other
My heart is yours. I love sharing my life with you
Moments with you are precious, they are the best part of my day
It's easy to get so busy that we forget to take time for the ones we love, I want to tell you how much you mean to me and that I LOVE YOU!!!!
I'm sorry Message
We may have our differences, but they make our love exciting!!!
Please accept this apology from my heart. Your happiness means everything to me. I'm so sorry.
Friends, like flowers, add joy to life. Sorry for being a butthead.
Holiday Greetings / Christmas Message
With appreciation for your business and warmest wishes for a happy holiday season.
May you enjoy the warmth and Joy of the Season. Happy Holidays from all of us
Best wishes for the Holiday Season from (insert your company name and logo)
Wishing all of you and your families the very best health and happiness for the holiday Season and all of (insert year)
Happy Holidays from all of us
Wishing you Happy Holidays and a New Year filled with prosperity and success
Thank you for your trust in our services through the years. Wishing you all the best for the Holiday Season.
May this Holiday Season bless you with joy and happiness.
Happy Holiday sand all the best for a prosperous (insert year & your company logo)
Best of the Season to you and yours
Wishing you all the best over the holidays. Thank you for all the hard work and looking forward to a successful ( insert year) Merry Christmas!
Happy Holidays! Wishing you all the best for (insert year)
With warm appreciation of your support, we hope you enjoy the next few days and have a chance to enjoy time with Friends and Family this holiday season. Wishing you continued success.
Best wishes to you and your team for a safe and joyous holiday season. Looking forward to a happy, healthy and prosperous (insert year)
Happy Holidays and all the best for a prosperous (insert year)
Wishing you a Merry Christmas and a safe and happy Holiday Season!
Thank you for all you do and we appreciate it. Wishing you the very best this Holiday Season.
Happy Holidays! Best wishes for a successful (insert year)
Wishing you and your family the very best this Holiday Season & best wishes for the New Year
With appreciation for your business and warmest wishes for a happy holiday season.
Chinese New Years gifts
Gong Xi Fa Cai! Wishing you a healthy and prosperous year of the ( insert the year of animal)
Hotel Room Gifts
Welcome to Vancouver. Enjoy your stay!
Welcome to Vancouver! We look forward to spending time with you. Have a lovely stay.
Acknowledgement Gifts
Thank you for your support and I look forward to working with you for years to come.
Thank you for your outstanding service, and we hope to do it all again!
Congratulations on your Women of Distinction Award. It is well deserved and a fitting recognition for all that you do. We wish you every success in your work and look forward to your continued leadership and inspiration.
Project Launch / Rebranding
Thank you! It's been a pleasure working with you always. As you know we have just rebranded as we embark on our (insert year). Hope you like the new look as much as we do.
Thank you for contributing to the (insert project/program). Your participation is appreciated and has proven to be a benefit to the overall quality of your products.
Referral Thank you
I appreciate you taking the time to refer (insert name ) from ( insert company) to (insert your company) Your referrals are the greatest compliment you can give us together with your trust in our services.
Donation Gifts

Compliments of (insert your company name)
---
2. Gift Tips & Gift Ideas
Sympathy Gifts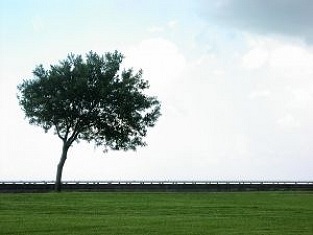 When a friend, neighbour or co-worker loses a loved one, look for ways to express your sympathy. Show your support not only immediately after the death, but also in the months that follow. Cards, flowers and plants are wonderful gift ideas, but these will be thrown away, or wither and die very quickly.

What is it that will stand the test of time to be a true marker or tribute to that person who has passed away? What can you give that will keep the memories alive as time passes by?

Console those who have lost someone dear to them. Lighten their load with your personal touch in your sympathy gifts. Those who are mourning appreciate it. Show them your support and help them remember their loved ones. These gift ideas promote healing, lift spirits and bring comfort.

1. Plant a Tree
Plant a tree in the deceased person's memory. The tree will remind the family of their loved one for generations to come.

2. A Memory Quilt
If you're good with your hands, how about sewing a personalized quilt? Use the loved one's favourite colours or fabrics. Draw pictures on the quilting blocks to remind the family of the good times they spent with the deceased.

3. A Special Journal of Memories
Fill a journal with pictures, stories and other memories of the deceased. Leave extra pages for the family to add their own thoughts and memories.

4. The Eulogy
Did you know the individual who presented the Eulogy? If so, take the Eulogy to a printing shop and have a special booklet or print framed to give the family. This is a simple and inexpensive gift idea, but a powerful keepsake.

5. Memories Keepsake Box
Give a memories keepsake box for the family to keep items reminding them of the deceased. The box can be personalized with photos like a locket.

6. Food & Sustenance
Those who are grieving tend to forget to eat. Send them a basket of fresh fruit or light nibbles like cheese and crackers. You might prefer to put together a food hamper containing some homemade soup, bread or pasta. Any kind of light snacks would definitely be appreciated.
Housewarming Gifts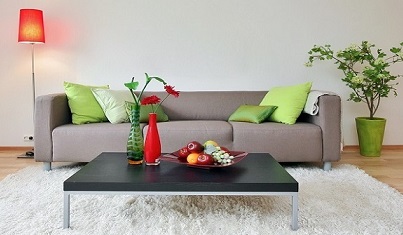 Your best friends, third-cousins (twice removed), or parents are buying a house this year. Chances are, everyone that comes to visit will bring the same gift, and they'll end up with three new toasters and no pots!

It's considered proper etiquette for all guests invited to a housewarming party to bring a gift for the new home (because the painful move involved getting rid of 2/3 of the junk from the old house and the new garage needs new junk!). Don't be a junk giver. Give something the new homeowners will love, use and gloat about when other people come over. Gifting for housewarming parties is like gifting for weddings. You have to make sure you stand out from the crowd to receive all the glory...

Consider the house, the family, and the new features that the family will want to enjoy the most to help guide your gift decision-making! Here are some ideas:

1. Ready-to-Play: The Seventh Heaven game chest is an excellent gift for the more mature household. Chess, checkers, backgammon, dominoes, cribbage, poker dice, and a deck of cards are all included. Real wood is better than iPhone screens and will bring homeowners back to their offline roots.
2. Guest Room: Think coffee table books, framed pictures of the neighbourhood, etc. Visitors love looking at photos of landscapes the locals often take for granted. Any household can use a good collection of these, but first make sure the new home is guest-friendly!
3. Flavourful: Herbs and spices are a lovely addition to new kitchens with neat cooking features. If the new kitchen is fabulous (stainless steel and convection ovens definitely qualify), opt for a Tuscan Herb planter. It can grow fresh edible plants indoors all year round – and makes the kitchen smell delicious too!
4. Special Features: If the new home has a fireplace, a patio or something else the old one didn't, the best gift is one that will keep the family cozy while they enjoy their new favourite feature. Send a luxury throw and goodies to make that special-spot extra perfect.
Wedding Gifts
I've just been invited to a wedding. What should I buy for a wedding gift? How much should I spend? This month we bring you 5 tips on surviving the wedding season.
1. Spend, don't skimp.
The rule of thumb is to base the cost of the gift on your relationship with the couple, bride or groom. For co-workers, distant relatives or friends, you can get away with a gift costing between $50-$75. If the couple is a relative or good friend, spend in the region of around $75-$100. If the bride and/or groom is a best friend, close relative, or sibling, budget for something worth at least $100 to $150.
2. Get a group gift.
What if you're willing to spend, but cannot afford the high price tag of a big-impact gift? Pool your friends together and get a group gift. This way, you can make a statement without breaking the bank. That high-end espresso machine or beautiful crystal bowl may be well within your reach!
3. Stick to the registry.
If the couple has bothered to set up a registry at a store or website, then stick to it and get them what they want. It'll also make life easier for you. The gift from the registry need not be boring. You can get creative with the packaging, or make it memorable by personalizing it.
4. Don't get caught up with fads.
While they might seem boring, classic registry gifts should be filled first. The wedding couple will need those measuring spoons as much as the latest kitchen gizmo. Don't buy Japanese bamboo place settings and dinnerware if you know the couple is not into Japanese cuisine. Make it fun – buy six basic kitchen utensils and throw in a cookbook from their favorite restaurant or chef.
5. Never re-gift.
What's tacky is re-gifting. The recipient will be offended if they find out how cheap you've been on their special day. But if you must re-gift, then make sure you do it carefully. Remember to update the wrapping, remove old gift tags, and check that the gift was not something given to you by either the bride or groom. Re-gifts must still be new, never been used and useful to the couple.
Don't leave your shopping for the wedding gift to the last minute. You could face slim pickings as many registries fill quickly. And we all know that shopping at the last minute can be stressful and often leaves us stranded with something we regret buying later on.
And always remember: you can count on Green & Green for great gift ideas. We have a wonderful array of specially selected gifts that would be perfect for the couple, bridesmaids or any member of the wedding party. Forget about gifts with no personality and call us today!
Mother's Day Gifts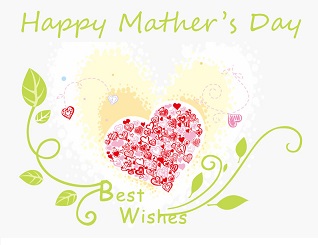 As I was growing up, I often wondered what kind of a woman I would turn out to be. Would I fall madly in love, marry and be the good housewife? Would I be a powerful career woman, or an influential politician? Like many young girls, I'd even dreamed of meeting Prince Charming and living happily ever after in a palace. Just like Kate Middleton!
Today, I look at myself in the mirror to see the woman I've turned out to be. I ask myself what kind of legacy would I want to leave behind? How can I give back to society in return for all the blessings that have been showered on me?
These questions have led me to think about the various women who have influenced me and made an impression on me. My mother showed me how to truly give. She was a shining example of unconditional love. My mother-in-law is so much like my mother. This remarkable woman has taught me kindness, elegance and the spirit of unstoppable energy. At 78, she is doing grueling 5-hour hikes; plays bridge; volunteers at the local church and has the time to spend on her other hobbies. I definitely want to be like her when I turn 78!
I am grateful to my sisters and all my female friends who have given me love and inspiration, and taught me integrity. This Mother's Day is dedicated to them and to all mothers out there.
Make Mother's Day special
This mother's day is the perfect time to reflect and thank the various woman who have influenced you and made you the person you are today. Make them feel special by showing how much you love and care for them. Here are some simple gift ideas:
1) For the Glam Mom: Spoil her with the latest purse, a trendy cuff bracelet or some pretty lip color from her favorite cosmetic brand. Something simple and chic is certain to please her.
2) For the Professional Mom: Always armed with a suit and her Blackberry, this mom will surely love a gift that will improve her efficiency. A travel charger adapter, portable hard drive or a subscription to a business magazine. And to relax, a bottle of her favorite wine or a spa voucher would be most welcome.
3) The Geek Mom: How about getting her a camera or accessory for her computer? Or a solar-powered gadget, like a flashlight or small oven, that she can show off to her friends?
4) The Intellectual Mom: For the mom who loves to read, how about an e-reader? The Kindle, Nook or Kobo are great gifts that will allow her to carry her favorite books around effortlessly.
5) The Adventurer Mom: If your mom is one who loves an adrenaline rush, how about lessons for ballroom dancing, scuba diving or rock climbing?
Whatever the gift that you choose, she will be touched by your thoughtfulness.
Father's Day Gifts
Did you know…Father's Day was not invented by gift-card companies or by the retail industry.
Contrary to popular belief, Father's Day was not invented by gift-card companies or by the retail industry. It was started by Sonora Smart-Dodd as a tribute to her father, William Smart, who brought up 6 children on his own after his wife died during childbirth in 1898.
When Dodd became an adult, she realized the strength and selflessness of her father in raising children as a single parent. She first proposed the idea of a day dedicated to fathers in 1909. The first Father's Day was observed a year later on June 19, 1910, in Spokane, Washington. Finally in 1966, a presidential proclamation was signed by US President Lyndon Johnson declaring the 3rd Sunday of June as Father's Day.
Making Father's Day Count

With Father's Day just around the corner, here are 5 ideas to add some spunk to that special day. Give your dad, or the father figure in your life, a break from his everyday role as handyman, mechanic, and gardener, and give him a day to enjoy doing what he likes best.

1) For the Outdoor Dad – How about fly fishing with dad at a beautiful stream like Lower Skagit? Or how about doing some turns together up at Grouse? Another option is a day on your bike, hitting some of the beautiful trails in Vancouver. If your dad is a dare devil at heart, how about archery lessons or a day at the shooting range?
2) For the Travel Bug– If you dad loves travelling, how about a trip to his hometown or to a place that he's always wanted to go? The summer season offers many travel opportunities and your dad would surely enjoy the time together with you. Check out the many travel deals that are being offered both by airlines and hotels.
3) For the Connoisseur – You will surely score brownie points with our specially created Cooler Tub with international beer from all around the world. If your dad loves the grill, call us for our best BBQ tools and sauces will surely please him. (And don't forget to add the BBQ thermometer fork!) Or if dad loves his scotch, our custom basket, comprising of his favorite single malt scotch with Riedel scotch crystal glasses, will be just perfect. Or go all the way with our tailgating Buccaneer, incorporating a BBQ grill and 3-piece BBQ tool set.
4) For the Dad in need of Spoiling -Create a booklet of gift certificates to be used at his convenience. No dad would turn down a chance to get a car wash, a haircut and especially a meal at his favorite restaurant.
5) For the Collector Dad – Is your dad a movie buff? He might love his favorite movies on HD or Blu-Ray. Or if he collects books, coins or stamps, take him shopping to hunt down more collectibles to add to his collection.
Enjoy Father's Day with your dad or the father figure in your life. You have only one dad so make this special day count.
Valentine's Day Gifts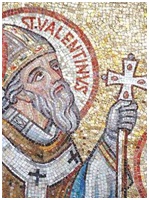 Imagine sending a scented satin cushion decorated with shells or a stuffed hummingbird to show your love how much you care. Or making your marriage proposal official by bringing the requisite nine dozen roses. Those are just some of the wonderful ways lovers around the world – both past and present – celebrate St. Valentine's Day!

Valentine's Day dates back to the third century when a Roman priest, Valentinus, was martyred defending the rights of lovers to marry. Rome's Emperor Claudius had decided that soldiers fight better when they're single and not distracted by the responsibilities of marriage, and he banned the practice. Valentinus married many young couple against the laws of the land and in direct defiance of the Emperor, and he was executed for it. Legend says that he signed his last message "From your Valentine" and that (somehow!) became a motif for courtly love centuries later during the Middle Ages.

These days, Valentine's Day is celebrated in most Christian countries. Traditionally, people have a "significant other" in mind, but in some cultures, like in Finland, Valentine's Day is a time to appreciate all friends, wherever they may be. In Guatemala, February 14th is known as Día del Cariño, or Affection Day. Japanese women give chocolates to all the men in their lives (including colleagues) – the men are supposed to reciprocate on March 14th.

Our particular favourite Valentine's tradition occurs in Taiwan, where the number of roses in the bouquet a man buys his sweetheart for Valentine's has significant meaning.

1: "My one and only love"
11: "You're my favourite"
99: "Forever"
108: "Will you marry me?"

Make sure you know the flower language before you send roses to a Taiwanese woman this year!
Whatever you're doing to celebrate Valentine's Day this year, we hope you take the time to count your blessings and feel the love!